Sat Nov 01, 2008 at 17:02:11 PM EDT
Barack Obama is holding on to a solid lead in the polls. It looks like he is on his way towards capturing the U.S. presidency. This is an historic race that is leaving many Republicans speechless.
John McCain is struggling to defend states that George W. Bush won in 2004. Yes, It looks like John "Angry Man" McCain is about to lose the election, and Republicans are planning to vote for Obama in record numbers.
Corporate executives are also switching from the Republican campaign of John McCain to the Barack Obama campaign. Even former Reagan chief of staff Ken Duberstein told CNN's Fareed Zakaria this week he intends to vote for Democrat Barack Obama on Tuesday.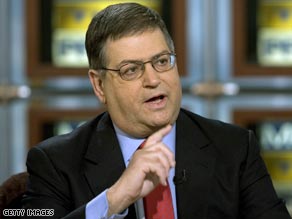 Check this out, Duberstein said he was influenced by another prominent Reagan official - Colin Powell - in his decision."Well let's put it this way - I think Colin Powell's decision is in fact the good housekeeping seal of approval on Barack Obama."Powell served as national security advisor to Reagan during Duberstein's tenure as chief of staff. Read More HERE
Check out the JED Reports' list of Republicans who have jumped ship against John McCain - more HERE
aappundit :: Election 08, Republicans Speechless
--
Jean-Louis Kayitenkore
Procurement Consultant
Gsm: +250-08470205
Home: +250-55014140
P.O. Box 3867
Kigali - RWANDA
East AFRICA
Blog:
http://www.cepgl.blogspot.com
Skype ID: kayisa66