Sun Oct 19, 2008 at 14:21:48 PM EDT
We knew it would happen. We knew The Republican National Committee would lead the effort to attack Obama based on lies. Now they have a new mailer charging that Barack Obama opposed a bill protecting newborns that survived botched abortions from being "left alone to die" in the operating room.
As reported by the Huffington Post, The sole source of the mailer is an article from The Weekly Standard, and it paints Obama as far more extreme than other senior Democrats, including John Kerry and Hillary Clinton. Talking Points Memo reported a robocall on the same topic earlier this week.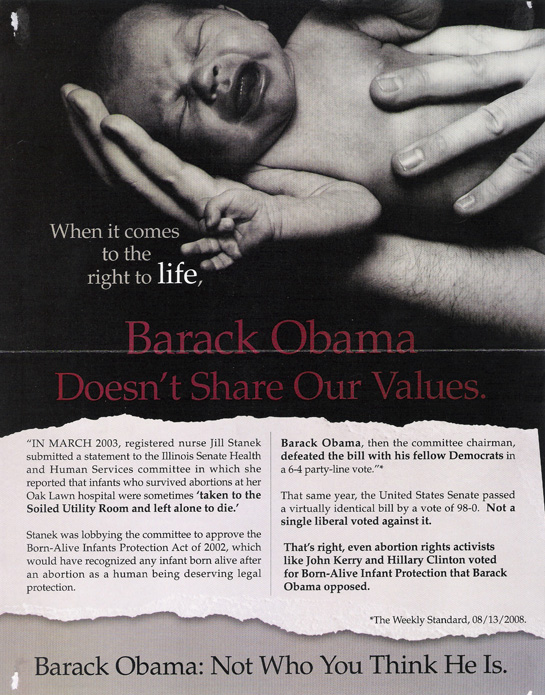 Now the question is what will Obama and the Democratic Party say? What should they say?
aappundit :: Campaign 2008, RNC Vs Obama, Cultural Wars and the Right To Life
--
Jean-Louis Kayitenkore
Procurement Consultant
Gsm: +250-08470205
Home: +250-55014140
P.O. Box 3867
Kigali - RWANDA
East AFRICA
Blog:
http://www.cepgl.blogspot.com
Skype ID: kayisa66