London hammered on financial-sector fears
FTSE 100 temporarily dipped below 5,000-level for first time in 3 years
LONDON (MarketWatch) - London shares ended sharply lower Tuesday as financials came under further pressure after ratings downgrades for AIG and near-term U.K. rate cuts appeared uncertain.
The U.K. FTSE 100 index (
UK:UKX
:
news
,
chart
,
profile
) temporarily dipped below the 5,000 level for the first time since June 2005, touching a low of 4,961.20.
The index ended the day down 178.60 points, or 3.4%, at 5,025.60. On Monday, the index slumped 3.9%.
Other European shares also fell and U.S. stocks dropped in early trading after Goldman Sachs
(GS:

Last:

108.00

-6.50

-5.68%

4:02pm 09/18/2008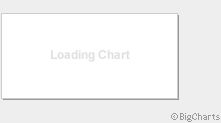 Delayed quote data
GS

108.00

,

-6.50

,

-5.7%

)
reported a 71% drop in third-quarter profit and AIG
(AIG:

American International Group, Inc

Last:

2.69

+0.64

+31.22%

4:01pm 09/18/2008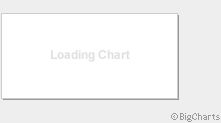 Delayed quote data
AIG

2.69

,

+0.64

,

+31.2%

)
was downgraded by Moody's Investors Services and Standard & Poor's.
See full story.
However, comments about inflation trends and economic growth from Bank of England governor Mervyn King in a letter to Chancellor Alistair Darling could have put an end to expectations for an imminent rate cut from the Bank of England.
King said that consumer inflation will "peak soon" at an annual rate near 5%, which is well above the Bank of England's target rate of 2% and higher than had been expected in June.
A higher peak raises the risk that inflation may have an effect on other prices and costs, King said. For that reason the Monetary Policy Committee "has become firmer in its belief that a period of muted economic growth is necessary to dampen pressures on prices and wages" and return inflation to the target rate, he wrote.
See full story.
The letter was required after data showed August consumer inflation rose 4.7%, well above the target rate.
"Mervyn King's comments in his letter to the Chancellor are finely balanced, highlighting the fact that the timing of likely interest rate cuts by the Bank of England remains highly uncertain," noted Howard Archer, economist at Global Insight.
Financials down again
Other banks falling sharply included lenders operating in the U.S. such as Royal Bank of Scotland (
UK:RBS
:
news
,
chart
,
profile
) , down 10.2% and banks that could be in line to make acquisitions, such as Barclays
(BCS:

Last:

27.93

+5.33

+23.58%

4:00pm 09/18/2008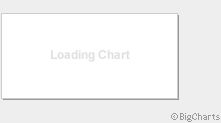 Delayed quote data
BCS

27.93

,

+5.33

,

+23.6%

)
(
UK:BARC
:
news
,
chart
,
profile
) , down 2.5%.
Barclays said Tuesday that it is in talks with bankrupt U.S. investment bank Lehman Brothers
(LEH:

Lehman Brothers Holdings Inc

Last:

0.05

0.00

0.00%

4:01pm 09/18/2008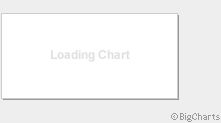 Delayed quote data
LEH

0.05

,

0.00

,

0.0%

)
over the acquisition of certain assets "on terms that would be attractive to Barclays shareholders."
"There's structured selling across the board, with financial stocks bearing the brunt. The market is going to remain highly jittery until Lehman's positions are understood and unwound," said Manoj Ladwa, senior trader at ETX Capital.
The latest round of bad news for the financial sector has led to further tensions in the money markets and the Bank of England said Tuesday it would inject another 20 billion pounds ($35.9 billion) into money markets.
See full story.
Energy companies such as Cairn Energy (
UK:CNE
:
news
,
chart
,
profile
) , down 9.8%, and natural gas producer BG Group (
UK:BG
:
news
,
chart
,
profile
) , down 6.8%, were also under pressure as oil futures fell $3.76 to $91.95 a barrel.
Outside the top index, shares in recruitment firm Michael Page (
UK:MPI
:
news
,
chart
,
profile
) dropped 22.3% to 250 pence after Adecco (
CH:001213860
:
news
,
chart
,
profile
) , the Zurich human-resources-services provider, dropped its plan to bid for the firm.
Adecco had proposed a 400-pence-a-share takeover.

--
Jean-Louis Kayitenkore
Procurement Consultant
Gsm: +250-08470205
Home: +250-55104140
P.O. Box 3867
Kigali-Rwanda
East Africa
Blog:
http://www.cepgl.blogspot.com
Skype ID : Kayisa66